Intimacy Building Activities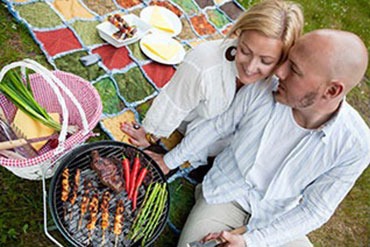 One of the things that works to keep relationships fun is spending quality time with each other.
In this day of the expensive all-inclusive romantic weekends, it is becoming increasingly difficult to find things to do for free.
As a marriage counselor doing relationship counseling , I am always encouraging couples to spend more quality time together creating new memories.
While it's always nice to stay at your favorite bed and breakfast or get couples massages on the beach, it's important to do some things that don't involve spending money. Otherwise, a part of you may become inclined to think that you can't have fun with your partner unless you spending money.
Now you'll have a few suggestions for things to do with your partner. Certainly you don't have to follow these suggestions. Get creative and add your own or to repeat your favorites as often as you'd like.
The main point is not to see how much fun you can have. The idea is to keep your relationship thriving by making time together a priority. It is important that you find simple things to do as a couple that you can both enjoy.
Even if you have vastly different interests you can enter this with the spirit of taking turns and each agree to happily participate in the activity chosen by the one whose turn it is that week.
Enjoying Each Other's Company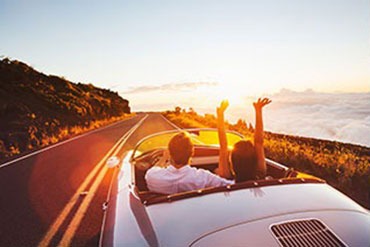 Challenge each other and make a game out of being as creative as you can be. Try to see how many things you can do without spending money.
Play a board game, or better yet, poker.
Watch a movie together.
Get some finger paints and create your own body art with each other as your canvass.
Sing to each other.
Go to a book store, get coffee and read for hours.
Work in the yard on a project together.
Put on old clothes and mud wrestle after a rain storm.
Give each other a massage.
Go to a car dealer and test drive the car of your dreams (Candy Apple Red Bentley Convertible).
Dance together.
Go rollerblading or bike riding.
Give each other a manicure or pedicure.
Lie on a blanket outside and watch the clouds or stars.
Go on a picnic.
Have a water balloon fight.
Sit outside and read poetry to each other.
Cook something together.
Go for a drive up or down the coast.
Commit to Building Intimacy
It's a common romantic idea that a marriage can run on autopilot. Relationships thrive when we put effort into them. While you can get by just fine without doing any of the above exercises and have a good relationship why not strive for a great relationship.
Try a few of the above exercises as an experiment. The worst case scenario is you lose a little time. In the best case scenario, you may discover one of your new favorite things to do with your partner as an effortless and easy way to re-connect.