Increasing Intimacy
The word 'intimacy' in relationships is often thought to simply mean sex. But, true intimacy means much more than that. In fact, if true intimacy is missing in a relationship then fulfilling and satisfying sex is one of the first things to go.
During marriage counseling sessions, I frequently find that couples have lost their sens of intimacy. Fortunately, it can usually be restored if both partners are motivated to doing so.
Women especially need a sense of intimacy in order to feel sexual. And, sex can begin to feel pretty hollow to the man who does not feel connected in a satisfying way with his partner. However, men and women often need very different things in order to feel the sense of intimacy with their partner.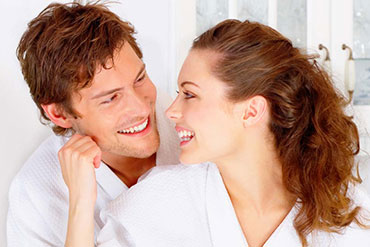 It is critical to find out and deliver that which one's partner needs. In so doing you and your partner achieve and maintain that special 'best-friend' or 'soul-mate' type of relationship which is indicative of true intimacy. At the same time a gratifying sexual relationship is usually crucial to a healthy intimate partnership.
The Benefits of Feeling Connected
When you're truly connected and intimate with your partner you can talk about who you really are, say what you need and want, and feel heard. Intimate relationships have a sense of mutuality, which means you're as concerned with your partner's satisfaction and happiness as with your own. You want to see your partner emotionally, intellectually, socially, sexually, and professionally fulfilled.
Being intimate in relationships is risky and fear of intimacy develops for several reasons. When we become intimate with someone else, we run the risk of feeling the following:
Misunderstood
Rejected
Ridiculed
Faced with the fact that you're with the wrong person
Building intimacy is difficult when fear of intimacy exists. Indicators of fear of intimacy can be fairly obvious. How do you know if you have a fear of intimacy? Possible indicators include:
Reluctance to share thoughts and feelings with your lover or spouse
Refusal to talk about personal or even superficial events with your friends or family
Prolonged singlehood – for several years, and yet you wish for a relationship
Multiple dates or sexual partners, with no emotional ties
Affairs or one-night stands, with no chance of building intimacy
Improving Intimacy and Connection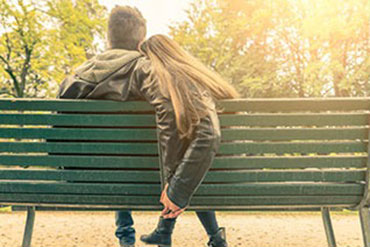 In healthy intimate relationships, you don't lose yourself. Your personality and self don't melt into another person. Rather, you share yourself and learn about your partner and yourself.
The above are just some of the most common issues that are discussed in marriage counseling. If you're concerned about a fear of intimacy, know that overcoming fear of intimacy is possible, especially with the following suggestions. Building connection and intimacy involves:
Acceptance. Both you and your partner need to feel accepted. Learn to share your true thoughts about another's actions and opinions without judging or condemning them. Building intimacy is about acceptance of yourself and others.
Surrender. Come out from behind your walls; put down the armor. Building intimacy is about stepping forward and being known.
Risks. Start small when you're building intimacy. Share your feelings about work, traffic, the weather, sports — superficial stuff. If that works (you feel uncomfortable but accepted), start talking about the big stuff like resentment, fear of intimacy, or even abuse.
Participate. When your partner shares feelings, discuss them. Avoid emotional distance by asking a few questions, and listen to the answers. Open up on the same level, to the same degree if possible. This will go a long way in building intimacy.
Issues That Can Block Intimacy
There are many issues personal issues that can block us from being truly intimate with our partner. Sometimes our partner can unintentionally trigger feelings associated with our past.
Sometimes building intimacy and learning to love in adulthood involves resolving childhood issues. If you have stuff leftover from your past that's causing fear of intimacy, it may be wise to deal with it so you don't drag it into your current relationships.
If you would like to increase the quality and quantity of intimacy in your relationship, I have expert tools and advice to help you succeed. The tools I offer are based on research and have been vetted by hundreds of couples. I invite you to  come in and get started on improving your relationship.