Reading Recommendations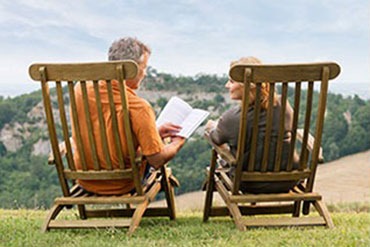 The following is a compilation of reading recommendations to help you repair your relationship.
I hope you find them helpful. The resources listed here are for couples who are struggling and want to make an immediate and positive change in their relationship.
Ideally, you should use them in addition to couples therapy or marriage counseling. The tools here are intended to help stabilize your relationship between now and when you begin working with a marriage counselor.
If you have an appointment scheduled with me, I look forward to hearing how these reading resources may have helped.
Surviving An Affair
Getting Past the Affair: A Program to Help You Cope, Heal, and Move On — Together or Apart
Not "Just Friends": Rebuilding Trust and Recovering Your Sanity After Infidelity
Emotional Infidelity: How to Affair-Proof Your Marriage and 10 Other Secrets to a Great Relationship
Coming Apart: Why Relationships End and How to Live Through the Ending of Yours
Love Is Never Enough: How Couples Can Overcome Misunderstandings, Resolve Conflicts, and Solve Relationship Problems Through Cognitive Therapy
The Verbally Abusive Man, Can He Change?: A Woman's Guide to Deciding Whether to Stay or Go
The Verbally Abusive Relationship: How to recognize it and how to respond
Controlling People: How to Recognize, Understand, and Deal with People Who Try to Control You
The Emotionally Abusive Relationship: How to Stop Being Abused and How to Stop Abusing
Hold Me Tight: Seven Conversations for a Lifetime of Love
Communication Miracles for Couples: Easy and Effective Tools to Create More Love and Less Conflict
The Seven Principles for Making Marriage Work: A Practical Guide from the Country's Foremost Relationship Expert
Why Marriages Succeed or Fail: And How You Can Make Yours Last
The Relationship Cure: A 5 Step Guide to Strengthening Your Marriage, Family, and Friendships
Ten Lessons to Transform Your Marriage: America's Love Lab Experts Share Their Strategies for Strengthening Your Relationship
The Power of Two Workbook
The New Rules of Marriage: What You Need to Know to Make Love Work
How Can I Get Through to You? Closing the Intimacy Gap Between Men and Women
Passionate Marriage
His Needs, Her Needs: Building an Affair-Proof Marriage
Getting the Love You Want Workbook: The New Couples' Study Guide
The New Male Sexuality
Forgiveness Is a Choice: A Step-by-Step Process for Resolving Anger and Restoring Hope
The Dance of Connection
How We Choose To Be Happy: The 9 Choices of Extremely Happy People-Their Secrets, Their Stories
Fearless Living: Live Without Fear, Love Without Regret
The Fresh Start Divorce Recovery Workbook: A Step-by-Step Program for Those Who Are Divorced or Separated