How Marriage Counseling Works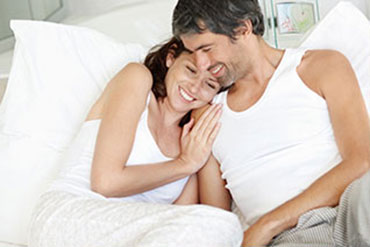 Various life changes can impact our emotional intimacy, sex lives and connection in our marriage.
Even events that we might anticipate with joy, such as a new job or the birth of a child, can affect our ability to be close to others.
Children, for example, demand a lot of time and attention. Compound that with a busy work schedule and there is often no time left over for romance.
Once of my greatest joys as a marriage counselor is helping couples to manage the stress or life changes and how they get in the way of intimacy. I have found that if couples are willing to do what I suggest, which often starts with simply spending quality time with each other, intimacy almost always gets better.
Marriage As The Foundation
The family, centered on marriage, has long been seen as the basic core unit of our society. Healthy marriages and families are the foundation of thriving communities and neighborhoods.
Your marriage is foundation of your family and your daily life. Research has found a strong correlation between relational happiness and personal happiness.
When we forget that our relationship is the bedrock, things can get rocky. If we put career, children or anything else before the marriage, the relationship typically deteriorates. The longer that this goes on, the worse the situation becomes.
Communicating About Intimacy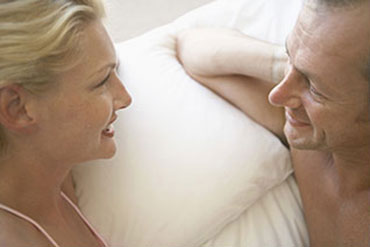 Almost all couples struggle with a number of issues in their relationship and communicating about intimacy is a common one.
Whether you are in a relatively new relationship or a long term marriage, discussing thoughts and feelings about intimacy can make you feel vulnerable. This is when relationship counseling can be a helpful intervention.
As hard as it may seem, successful communication about intimacy and sex is an important aspect of a marriage. Gone are the dark ages when sex and being intimate were taboo. When a couple can discuss their feelings openly, they build a stronger emotional connection. When I do marriage counseling, working on effective communication is one of the best ways to improve intimacy.
Talking About Tough Issues
Many couples can talk about simple subjects but have difficulty with the trickier ones. Most couples who come to me have been tolerating a lack of marriage intimacy for some time. Often only one person notices the lack of intimacy and sometimes both spouses see it. Couples will often rationalize it away, telling themselves it will get better when some big happens like the children reaching a certain age or finding a less demanding job.
You can find other easy ways to increase intimacy with my couples counseling sessions. Take advantage of this time and make the effort towards better marriage intimacy. Take charge of your relationship in a positive way and make your marriage better than ever.