Marriage Counseling Online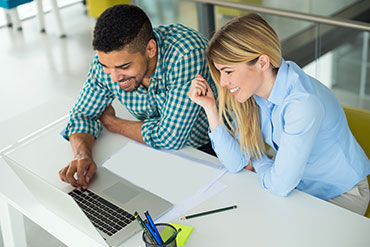 Let's Meet at Your Place.
I'm offer online marriage counseling and relationship coaching during these unprecedented times. As couples are being forced to stay at home, it's adding pressure to relationships.
All marriages and relationships have problems, but being stuck at home together for days on end can highlight those problems. Online couples therapy may be able to help.
Currently, I am meeting with couples from all over California, in the privacy of their own homes. We dive deep into the issues that are creating anger, hurt and frustration, and I help them turn conflict into connection, and restore a strong bond. The process is virtually identical to the great work we do in-office.
I've noticed is that couples who meet with me for relationship coaching or marriage counseling online can be just as successful at repairing their relationships as couples I meet with in person.
Advantages of Couples Counseling Online
Couples who are busy, working professionals are often frantically busy, even during this stay at home order. Getting two people in the same place at the same time to sit down with me for marriage counseling can be difficult. Right now, most couples are eight working from home or are busy with kids that have to stay at home, too. Busy schedules can still be erratic.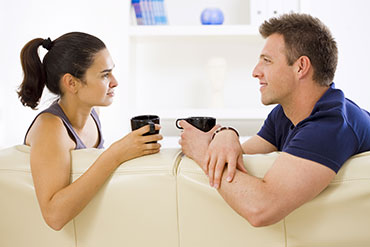 When couples start marriage counseling they are often struggling against a cycle of negative reactions to each other. When couples are forced to spend more time together with limited options, things can become more difficult. People tend to become defensive. Someone takes offense to something someone else said, and reacts negatively, and then the other person reacts negatively to the first person's negative reaction, which elicits more negativity. It's a vicious cycle.
I probably don't need to explain — if you've been married for a while, you know what I'm talking about. At any rate, these negative cycles are powerful and destructive. They can take on a life of their own, and be difficult to stop without guidance from a marriage counselor.
Couples Therapy in the Comfort of Your Home
That's why online marriage counseling is so great. Meeting with me for marriage counseling online cuts through many of the obstacles that keep people from being able to attend regular sessions. The outcome is that, frankly, they have a more effective experience in marriage counseling online.
It's just so much easier for couples to meet with me for marriage counseling online. So that's my theory as to why online marriage counseling is becoming so popular in recent years.
There is another, even more important reason why online marriage counseling can be more effective than in-person marriage counseling. There is an even greater emotional intimacy between myself and the clients I work with online. People are relaxed, in their home environment — their safe place — instead of some office. I think that this creates more openness, and more natural interactions in our meetings.
If you're interested in online couples counseling, please call my office with any questions you might have. Meanwhile stay well and stay strong.