Premarital Counseling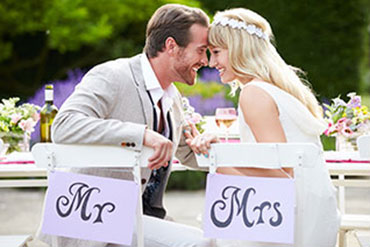 Congratulations on being engaged! Chances are you are experiencing a range of expected and unexpected emotions related to getting married.
This is a beautiful and stressful time in a relationship. Use this time to prepare for your upcoming marriage by improving your communication skills.
Premarital counseling is a type of couples therapy that is all about helping folks prepare for and maintain healthy marriages. It can give you the tools that most likely no one ever told you about – topics that newlyweds don't know about.
How Premarital Counseling Helps
Premarital counseling gives you and your partner a chance to get a head start and likely avoid or greatly reduce many newlywed arguments. Premarital counseling is just like marriage therapy in that it helps couples with the following:
Learn more about your partner before you get married
Learn conflict resolution skills and how to apply characteristics of happily married couples
Explore ways to reduce the chances that your own family background will play out in negative ways within your marriage and identify family of origin issues that impact your relationship
Assess your couple traits and how these may affect your marriage
Learn healthy ways to build relationships with in-laws
Gain tools to effectively deal with popular topics in new marriages including communication, sex and money
Learn how to establish healthy boundaries in your marriage
Understand unexpected emotions and challenges related to wedding planning
Begin Your Journey of Commitment
Premarital counseling is based on the idea that it is critical to strengthen your relationship in preparation for the future conflicts that all couples face. All marriages have problems. In reality, these problems can bring a couple closer together or push them apart.
Premarital counseling will help you and your partner begin your journey of commitment on a healthy track. But most of all, premarital counseling can work to help you build a healthier marriage! In fact, recent research shows that participating in premarital work reduces the chance of divorce.
Finding A Premarital Counselor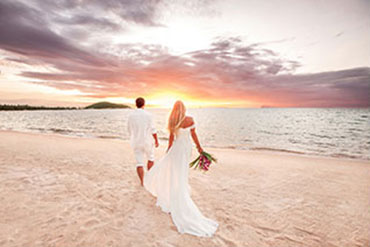 If you're getting married in a house of worship, then you might already have faith-based counselor at your disposal. Actually, some churches and synagogues mandate premarital counseling and/or classes. If you're not among the engaged couples required to get counseling,  you still may want to consider it as insurance.
If you are having any problems communication, a professional counselor can help create positive solutions. It's easy to get emotional when discussing serious subjects like money, sex and children. An experienced marriage counselor can show you how to guide the conversation and prevent you and your partner from going off subject and not accomplishing anything.
Beginning Your Life Together
Whether you are being married for the very first time, or this is your second trip down the aisle, premarital counseling can help you to work out those issues you are having a problem working out on your own. Remember that later down the line, even future marriage therapy will be much more productive because you will already be familiar with the process.