Mental Illness and Relationships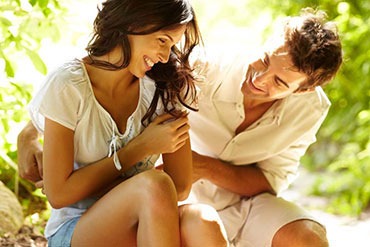 Relationship difficulties frequently occur in the presence of depressive, anxiety, personality and other psychiatric disorders.
Couples therapists report coexisting mental health problems to be among the most common and difficult problems encountered in couples therapy.
Being in a couple where one of the people suffers from a mental health problem can be very difficult. When exhaustion and frustration increase the feelings can turn to anger and resentment.
Relationship counseling can often be helpful. The couples that are most likely to stay together are the ones that acknowledge the problem and get help.
Relationship Counseling and Mental Health
While couples counseling has long been established as an effective form of intervention, the usual clinical strategies are less effective when underlying psychiatric issues exist.
Therapists struggle to find options to promote enduring positive changes for these couples. Because different approaches, techniques and ethical considerations are required for success, it is important that therapists become more skilled in recognizing and treating existing psychiatric disorders within couples counseling.
If a one or both people in a relationship are dealing with mental health issues, it is important to find a therapist who has experience working with those specific issues. For example, a therapist who has training and experience with eating disorders will better understand how the problem impacts the both the individual and the relationship.
In addition to competency, a good couples therapist is sensitive to the fact that living with a mental health problem is a challenge. In both couples and individual counseling, I look beyond a "diagnosis" so I can appreciate the human being I am experiencing and communicating with.
Untreated Mental Illness
One of the major reasons for a relationship ending is untreated mental illness. Sadly, most people with mental disorders are undiagnosed and untreated.
An untreated mental illness is difficult for not only the person who is suffering from the illness but also for the people who are close to person. On rare occasions the mental illness that a person is suffering from gets so out of hand that the results are catastrophic. That is why it is so very important to seek treatment if you think you may be suffering from a mental illness or encourage someone to seek treatment if you think they may have a mental illness.
Emotional Health and Relationships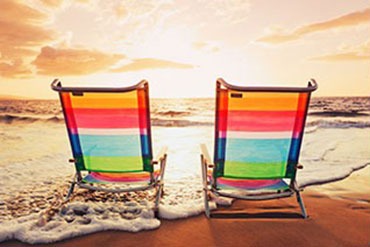 When someone in an intimate relationship has a psychiatric disorder or other mental health problem, it can exacerbate other difficulties in the relationship. Some of the most common mental health problems in relationships are the following. Click on the link to learn more about it affects relationships.
Depression
Anxiety
Addiction
Codependency
Eating Disorders
Attention Disorders
Dementia and Alzheimer's Disease
Psychiatric disorders can be particularly disruptive to a relationship, especially when the person is not under treatment. Sometimes part of the work in couples counseling is examining how mental health issues are affecting both the couple's relationship and each person's individual welfare.
Sex and Emotional Health
Sex is just one aspect of intimacy in a marriage, but for most couples it is  important. One of the first things that  is impacted when someone has a mental health problem is their sexuality and desire for sex.
We tend to think of sex as something our bodies are doing, but a lot of our sexuality takes place in our brains. For both men and woman, our thoughts and feelings play a vital role in getting us aroused and keeping us that way.
Anxiety, depression and other mental illnesses can impact arousal and ruin the mood. If we are pent up and anxious it can make it hard to be relaxed enough to have or enjoy sex. When we are unwell and struggling to function in our daily life, sex is rarely on our mind.
The struggle with mental illness in a variety of forms can hurt a person's self-esteem and make them feel unworthy of sexual attention. For this reason, it is important that someone suffering from a mental illness get help as soon as possible. That intervention may  initially come from couples counseling.